NCOA supports your direct mail marketing
When a mail piece gets returned to your organization, it's a drain on your time and resources. Someone has to review the mail, understand what went wrong, and correct the address in your database.
On top of that, you've wasted postage, missed an engagement opportunity, and potentially missed a sale.
Track moves and update addresses to ensure your marketing efforts reach their target audience
NCOA services improve delivery rates in three important ways.
First, they provide new addresses for moves within the last 18 months. Having an updated mailing address helps you ensure more of your mail pieces reach their recipient.
Second, they identify moves within the last 19-48 months. Most providers charge extra for these addresses, but TrueNCOA includes them with your 18 month results at no additional cost.
Third, NCOA standardizes all of your addresses to meet USPS mail standards and can identify additional address details like apartment number or street pre-direction to complete addresses and allow you to mail to previously unreachable prospects.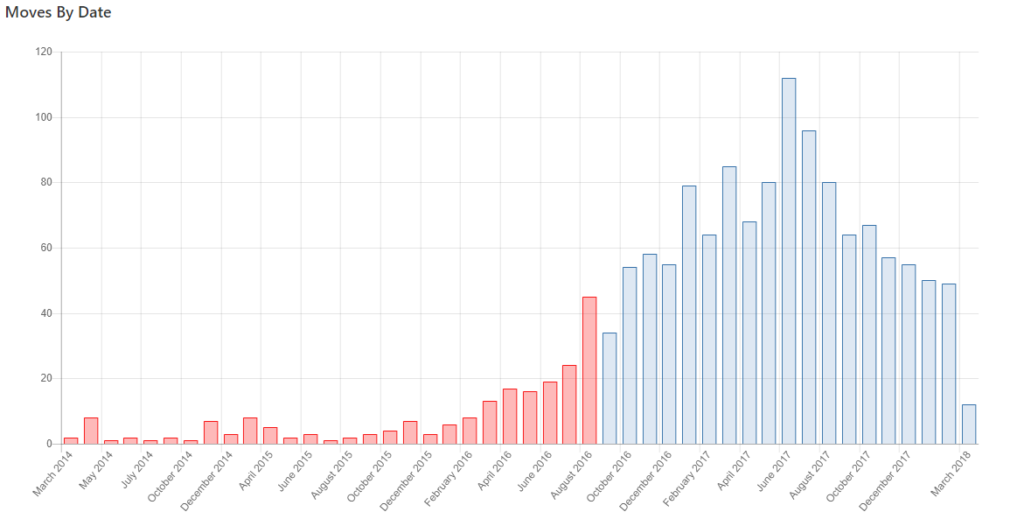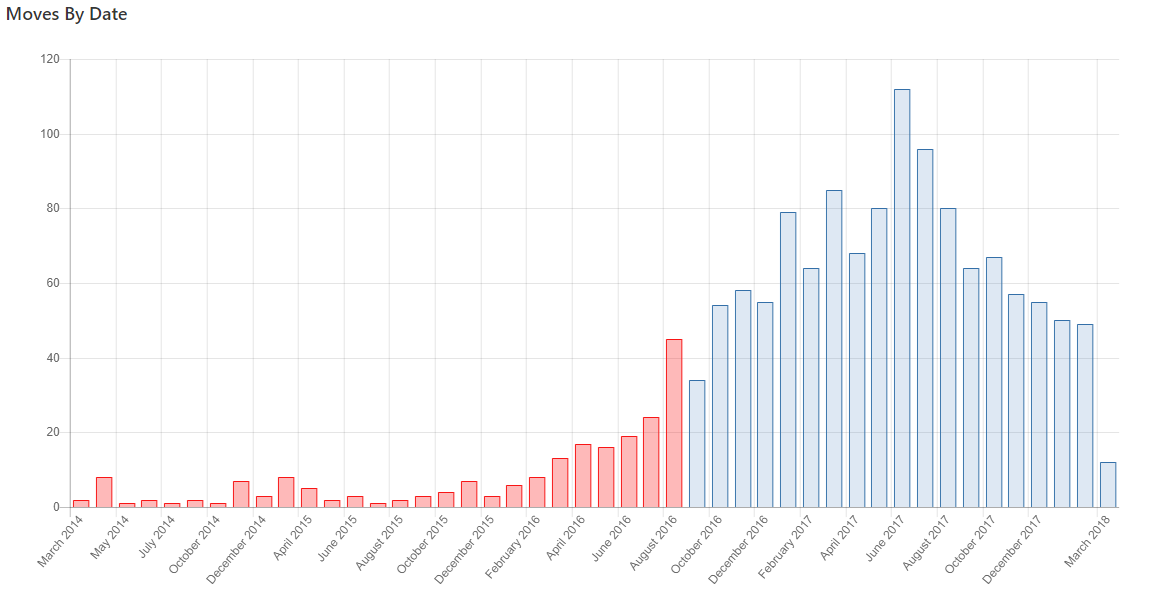 Reduce Costs
Too much returned mail can result in fines from USPS. Using an NCOA service helps you meet the Move Update Standard, qualify for bulk mailing discounts, and avoid unnecessary fines.
TrueNCOA  will also allow you to identify duplicate prospect records and addresses in your system to avoid unnecessary outreach and additional postage costs.
Between wasted postage and penalties, an NCOA process can save you up to $0.44 per bad address!
Maximize Sales Potential
An estimated 12% of Americans move each year. Imagine that you have a mailing list of 1,000 prospects. If just 12% of those prospects move between mailings, that's 120 prospects you'll lose touch with. That's 120 lost sales opportunities and 120 stamps you didn't need to buy.
NCOA services play a critical role in making sure your prospects receive your mail pieces, thus contributing to lead acquisition, sales potential, and your bottom line. When more mail reaches your contacts, you create more opportunities for engagement (and sales).
Getting started is easy
Register for a free account, upload/process your file, and instantly view our complimentary TrueNCOA report. If you would like to make a purchase after reviewing the total number of moves and estimated savings, your file is available for immediate download.
---