There are four major benefits to using an NCOA service.
National Change of Address -  NCOA - is a process that standardizes and updates the addresses on your mail list. (Read more about NCOA here.)
Whether you send out mailings once a month or once a year, your organization will benefit from NCOA.
Benefit #4: Retain Donors
In Part 1 of our series, we discussed how 12% of Americans move each year. Imagine that you have a mailing list of 1,000 donors. If just 12% of those donors move between mailings, that's 120 donors you'll lose touch with. That's 120 lost engagement opportunities, 120 gifts you never asked for, and 120 stamps you didn't need to buy. Check out the table below to see how quickly that impacts your fundraising.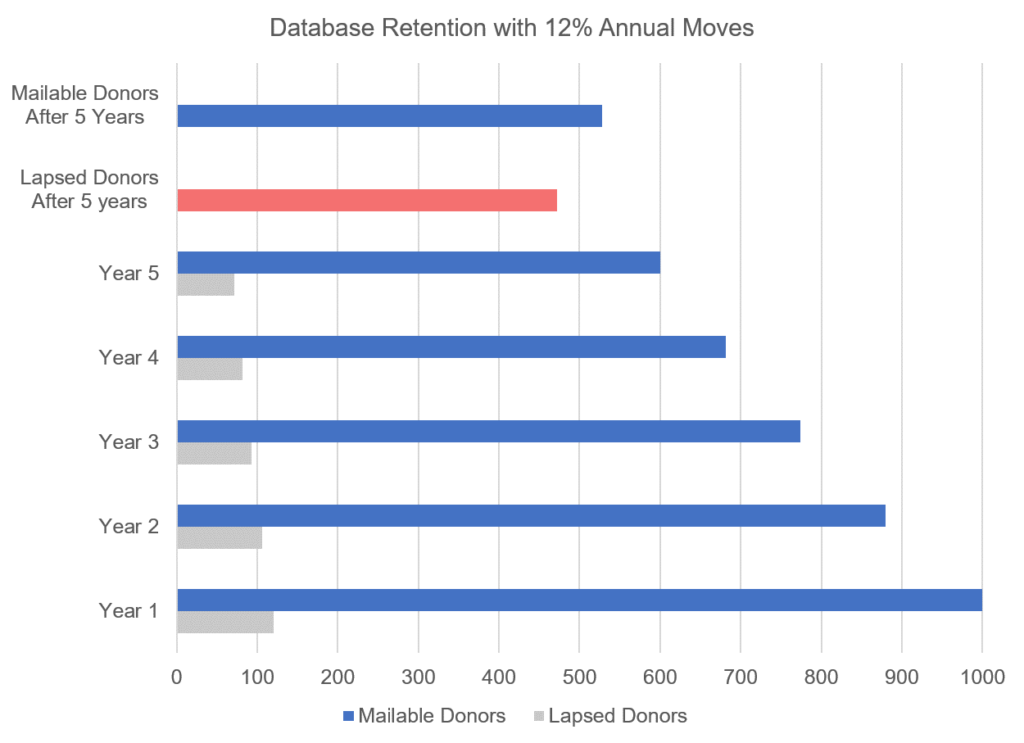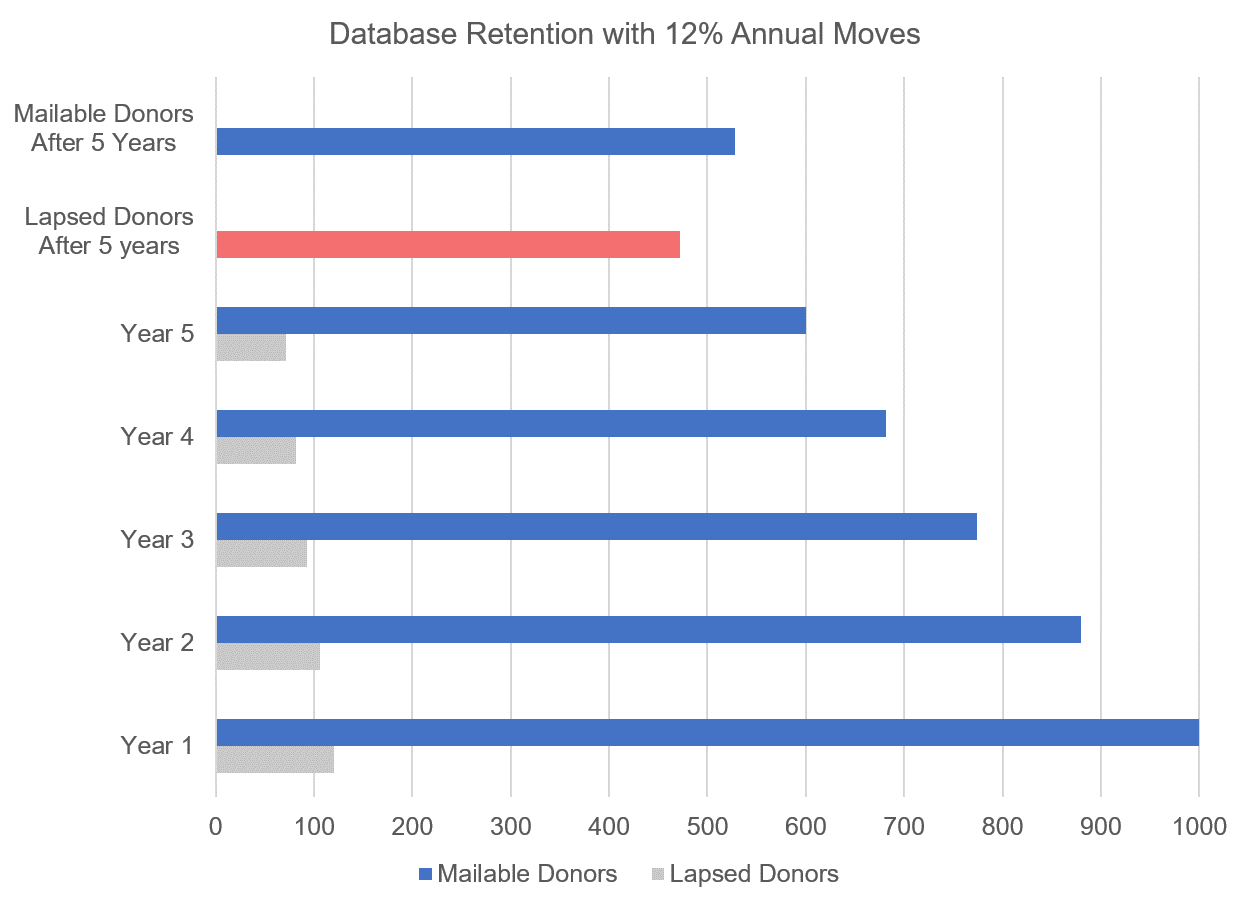 According to AFP's 2016 Fundraising Effectiveness Survey, nonprofit organizations retain 46% of donors annually. Some studies show that between 60% and 90% of first-time donors won't donate again in the following year.
It follows that organizations with high retention rates spend less time and resources trying to acquire new donors, while organizations with low retention rates must dedicate more time and resources to acquiring new donors. It's more cost effective to retain your existing donors than it is to acquire new ones. Donor retention is a key element of any fundraising program, and regular, meaningful engagements with your donors contribute to increased donor retention.
Your direct mail program provides many of these engagement opportunities. It's this kind of engagement that contributes to long-term relationships with your donors. NCOA services play a critical role in making sure your donors receive your mail pieces, thus contributing to donor retention and your bottom line. When more mail reaches your donors, you create more opportunities for engagement (and gifts).
---
About TrueNCOA
TrueNCOA was created to empower organizations of all shapes and sizes to reap the benefits of NCOA. We want to help you improve delivery rates for your mail campaigns, reduce the amount of returned mail you receive, and help you save money.
We don't believe in charging according to traditional pricing models, which often require a high minimum number of records and include additional fees to export your updated data. Instead, TrueNCOA provides the same exact service as any other provider at a fraction of the cost. Our flat rate pricing is just $20 a file, and we have no file size limitations making this the perfect solution for non-profits of any size.
TrueNCOA will save you at least $20 and keep you USPS compliant at no extra cost if you are mailing more than 850 records each year. Learn more about our unlimited, flat rate service here or contact us at support@truencoa.com with questions.