$20 No-nonsense Pricing When You're Ready to Purchase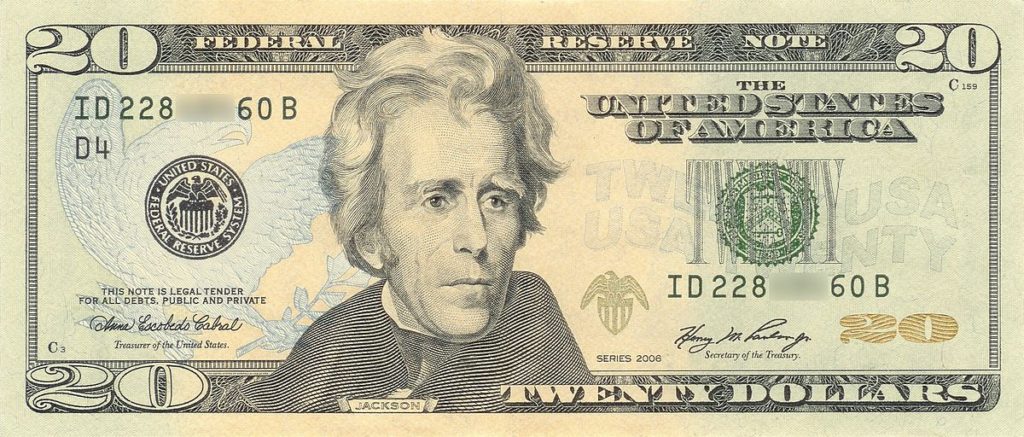 Pricing questions we always get asked:
What do I have to do to get my report? Register here, upload (or paste in) your data, map your fields, and click "Process"!  You'll get an email in minutes with your report.
Do I have to pay before I get my report? No.  You get the full report (see sample below or here) before you have to spend anything other than your time.
What about after I review my report and want to buy ? $20 for one file - enough for a quarterly update, or $50 for four - enough for a whole year!
What if I don't want to buy anything - ever? No problem - there's no obligation to buy and you can upload as many files and as much data for free.
What about weekly update notifications?  Do I have to pay for those? Nope.  Even if you never buy anything, we'll notify you if anyone moves on your file each week - forever.
Try before you buy with our 100% free TrueNCOA Report
Real Live Sample TrueNCOA Report
You also get weekly update notifications for free, for ever.  Yes, free & forever.
Did you know that with TrueNCOA even if you never make a purchase we'll still process weekly updates for you and send you an email if there are new moves?  You can then decide to purchase the file and all updates whenever you want! Don't worry, if you purchased the data within 95 days, you can download your updates for free - in one click! (We'll even tell if you there were no updates)
Wondering which email notification will you receive?
| Update Notification With No Purchase | Update Notification With A Purchase | Update Notification With No Updates |
| --- | --- | --- |
| | | |
NO annual fees.  NO recurring fees.  NO "use it or lose it" credits.  NO file size limitations.  NO obligations.  NO nonsense.
Register for your free account that never expires (no credit card required). When you have viewed your TrueNCOA Report and Move Map and you are ready to receive your updated addresses, all you have to do is buy some credits and use them to purchase and download your processed file.
Need your NCOA report right now?  Visit this page (truencoa.com/getting-started) to see how to get started immediately.  You'll be done in minutes and it won't cost you a dime to find out if you need to purchase the updates.
For details on the Free Account and using credits continue reading!
---
Free Account
REGISTRATION REQUIRED
Register to verify your organization and get started immediately.
What do you get for your free account? After you register for a free account, you get full access so you can upload and process your file. Then review and share your complimentary TrueNCOA Report and Move Map of your file.  There's no credit card required, your account never expires, and you never lose access to the data - even if you decide to never pay anything.
UNLIMITED Uploads
UNLIMITED File Processing
Potential Direct Mail Cost Savings Calculator
No file size limitations
---
Pay-as-you-go Usage
CREDITS REQUIRED
Buy some credits, use them to download your processed file, they never expire.
What do credits cost?
Credits are purchased in 2 tiers. Again, they never, ever expire.
| | |
| --- | --- |
| PRE-PAID AMOUNT | CREDITS |
| $20.00 | 1 - good for one file, or a quarterly file process, and updates included for free a full quarter to maintain USPS compliance |
| $50.00 | 4 (a savings of $30!) - good for 4 files, or one year of file processing and updates included for free for the full year to maintain USPS compliance |
Are you a large organization or agency with multiple files in need of annual pricing? Contact sales.
What do you get when you use a credit? After you've processed your file, you can review the TrueNCOA Report which gives you a quick summary of what you'll receive in your processed file. Then, when you're ready to download your file, buy some credits, and immediately create an export file (54 fields) with updated addresses. You will use one (1) credit for each initial file download.  You will only pay to download a file once; it doesn't matter how many times you download the file. You will have full access to the full details forever.
All Free Account Features, plus ...
Updated Addresses for 18-Month Moves
Updated Addresses for 48-Month Moves
Address Standardization (CASS & DPV)
Move Dates
Move Types
Address Types
Identified Vacant Addresses
Residential Delivery Indicator
---
Give us a try ...
Upload, Paste, or Drag & Drop your data file today for our all-inclusive NCOA services and receive your complimentary TrueNCOA Report - no credit card required.