What is the Move Map? What can I do with this map?
The Move Map (located below the TrueNCOA Report) plots all addresses on your file associated with an 0 - 48 month move. You can view a free version of the map before you purchase and download your results, which shows you move distribution.
After you purchase and download your results, these addresses will be marked by a box icon. This allows you to select and view the different moves identified by the TrueNCOA process. The historical address is represented by a grey box  icon labeled with its address_id, while the current address is represented by a blue box icon labeled with its own address_id. When you click on a line between two addresses, the markers will stand out. Select one of the box icons to view the move address data.
View a Sample Move Map: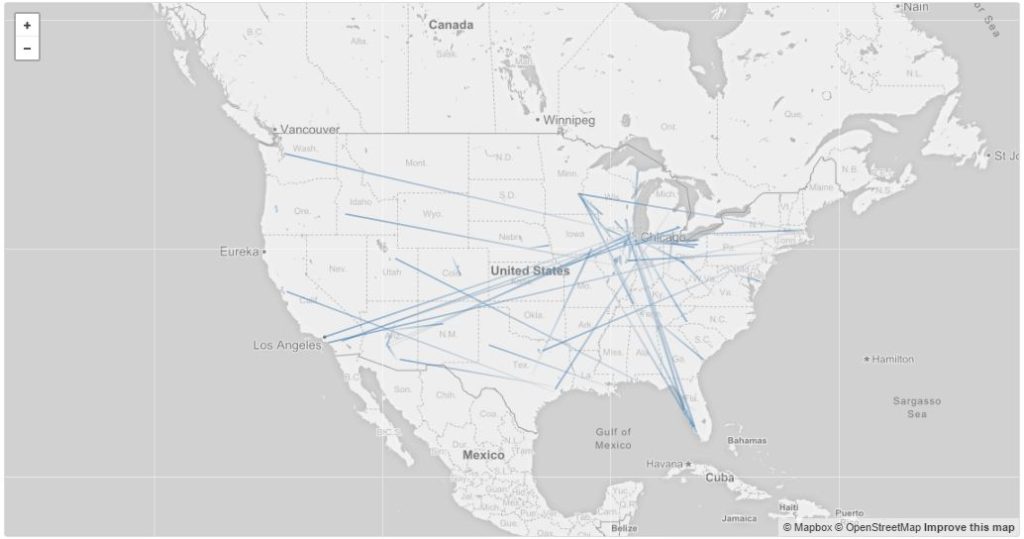 Give us a try...
Upload, Paste, or Drag & Drop your data file today for our all-inclusive NCOA services and receive your complimentary TrueNCOA Report - no credit card required.